Make sushi more and more.
Salmon and Hirame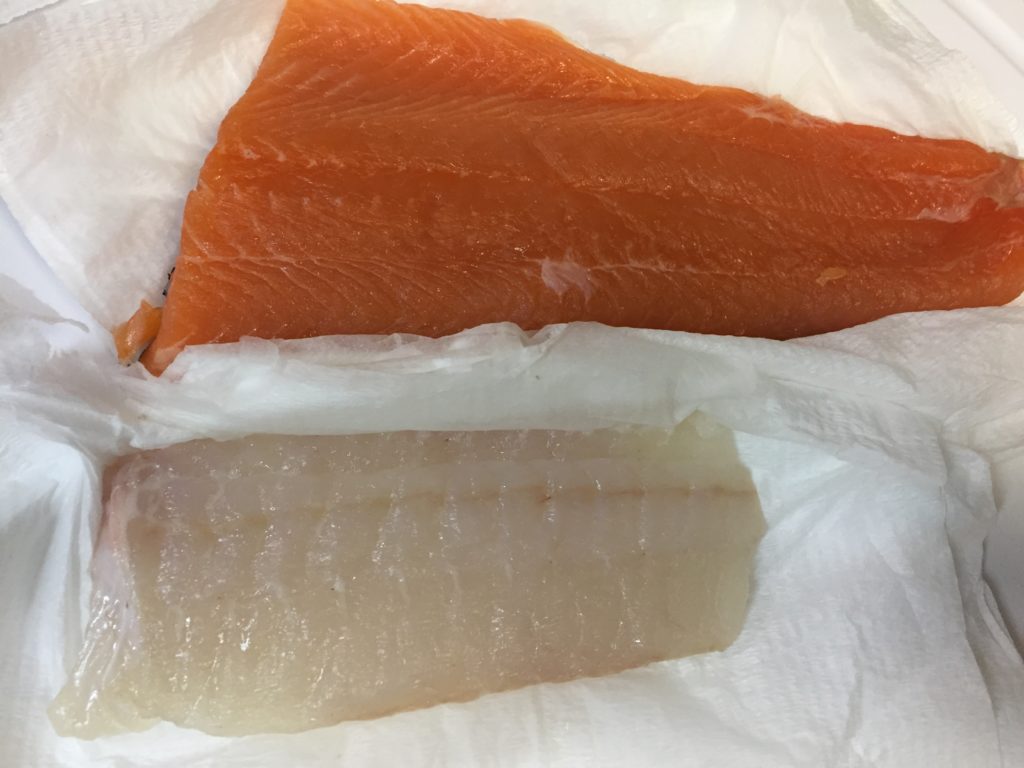 I bought them at Genkainada-ryoushikai, the fish shop near my apartment house.
Sprinkle salt on the fish to help reduce the water content of the fish.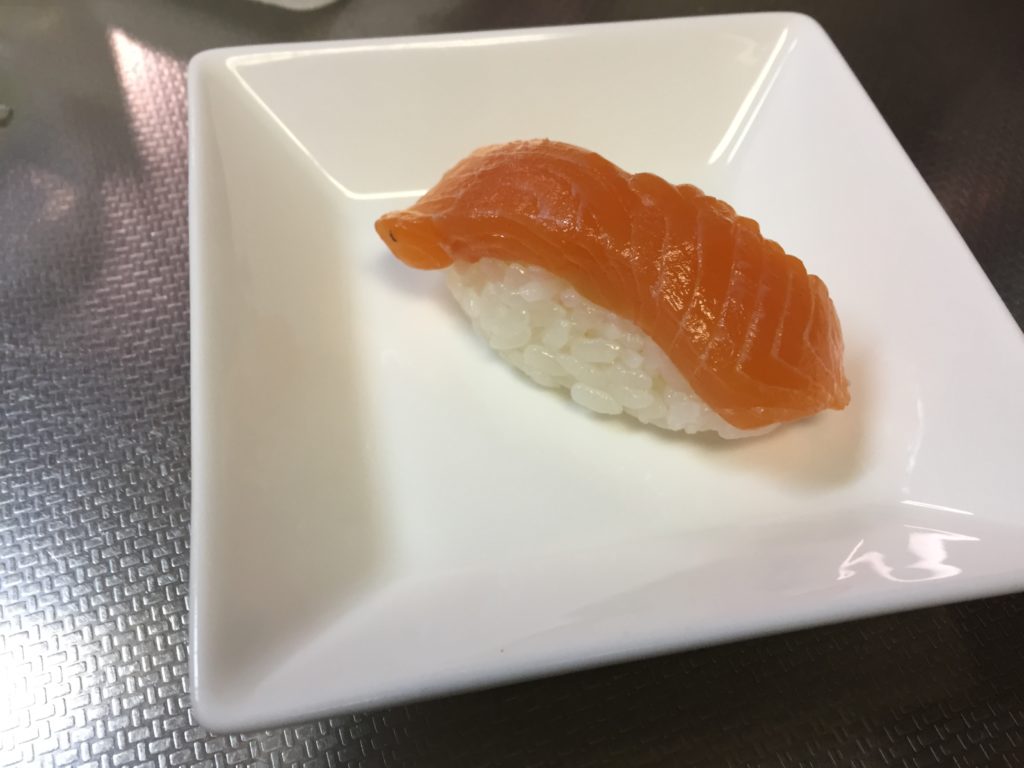 Salmon.
Sashimi seemed a little small for sushi.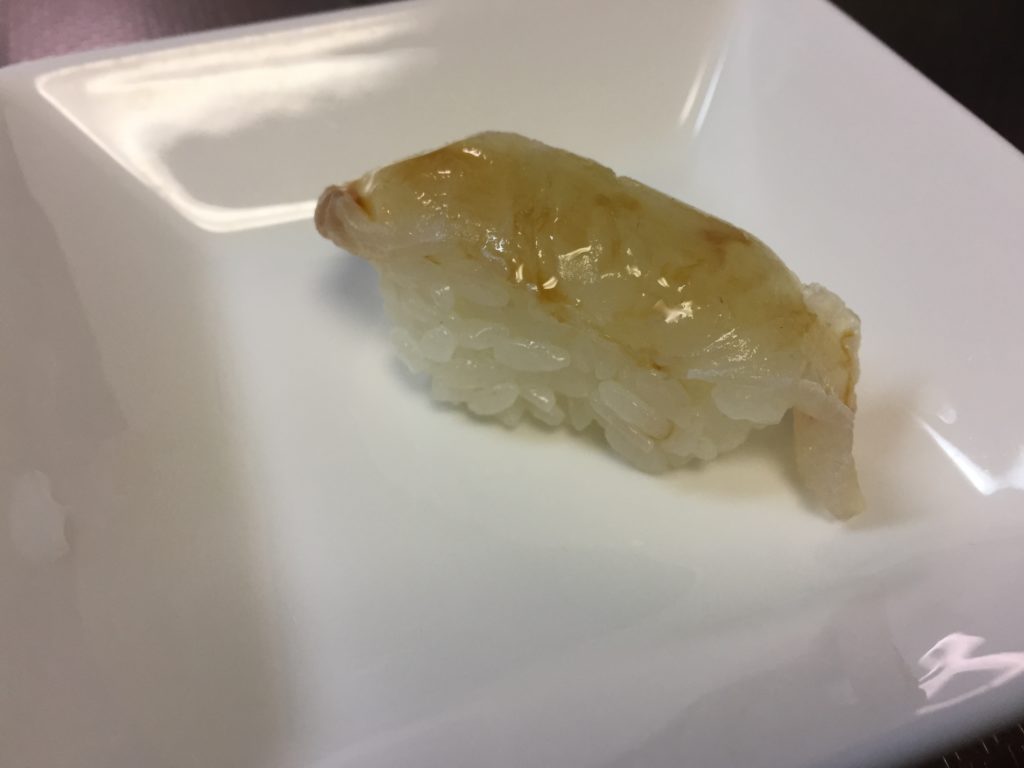 Hirame. It also seemed a little for sushi.
By the way, in the expensive sushi restaulant in Japan, customers do not add soy sauce to sushi themselves because sushi chef do it. I imitated but I don`t have any brushes like a chef use, so I paint soy sauce with my finger.
Wow, something like that!
Tasted good!
Saburo Sukiyabashi